For us, the functions of water supply, hot water supply, drainage and ventilation, sanitary equipment, gas, and fire-extinguishing equipment are a single system, which we call the plumbing and sanitary system. Our mission for such a system is to protect the lives, health and lifestyles of the people using it, as well as to provide earthquake resistance and defense against disasters.
If a fault occurs with any of these components, the function of the building comes to a stop. In this sense, the superiority or inferiority of the design and construction of such a system has a tremendous influence that even affects the value of the building itself. Another point we must consider is that our water resources are finite.
In addition to some of the basic considerations such as the accessibility, availability and potability of water of the local region and the need for water conservation, it is also necessary to analyze and examine multiple aspects such as the effective use of drainage water.
As experts in environmental facilities, DAIICHI KOGYO has demonstrated in the past and will demonstrate in the future its ability to deliver high-levels of system technology.
Plumbing and Sanitary Systems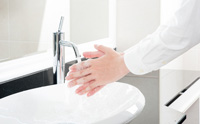 The water-related facilities for places like toilets and kitchens that comprise water supply, hot water supply, ventilation and gas are the most essential facilities for human living.
DAIICHI KOGYO makes use of its past experience to provide a safe and sanitary system.
Fire Protection System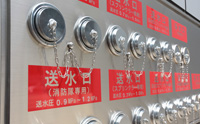 It is important that all buildings have a fire protection system such as fire extinguishing equipment and smoke extraction equipment to protect human life and property.
We provide safe equipment that fully comply with the related laws and regulations such as the Building Standards Act and the Fire Services Act.
Major Past Works Related to Plumbing and Sanitary System Business