Meeting the needs for environment-related facilities in the Indian Market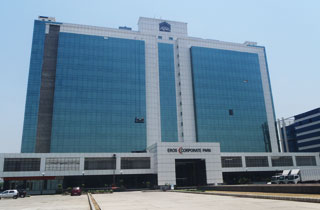 While the Japanese market has matured, markets in Asia are expected to grow. India, which has approximately ten times the population and nine times the surface area of Japan, boasts an economic growth rate that is in the 7-to-10% range. Many Japanese companies are expanding their businesses to India, looking for business opportunities in this gigantic market.
One of the major issues that a company faces when it expands overseas is the onsite construction needs for building its facilities and systems as well as the ongoing maintenance management that will be required subsequently.
In 2012, DAIICHI KOGYO established our local subsidiary in India. Our subsidiary carries out the construction of systems, particularly special systems that the Indian local companies have no past experience of constructing, and it is gaining a high level of trust from many Japanese companies operating in India. Our subsidiary aims to bring Japanese quality to India, and going forward, it will continue to meet the needs of a wide range of customers.
Globally expanding our conveyor systems, which first began with sorting systems for Japan's mail service
As global distribution networks expand, the logistics firms are wanting solutions to make their operations even more efficient and productive.
At DAIICHI KOGYO, we have earned an excellent global reputation for our accumulated development experience and technical capabilities in express automated sorting systems of small packages such as mail items. Our track record is steadily growing, with our systems operating not only in Japan, but in South Korea, Taiwan, Poland, Denmark and elsewhere.